Summer and the festive season is a time we all look forward to, representing balmy evenings, relaxing holidays and social get-togethers. Like a beacon on the horizon, it provides something to aim for as we work, play and navigate our way through twelve, long months.
Our modern world is busier and more stressful than ever, and for many the holidays, also represent a time when feelings of isolation, worries over work, finances and family conflicts, seem intensified. A time when more families than ever seek the assistance of charities.
Tin-rattling events and fundraising campaigns don't happen as often over the Christmas period. Charity chocolate boxes – always popular in the office – are ineffective if most people are on leave.
Moving with the times, many charities have shifted fundraising events online, with limited success – nothing really compares with old-fashioned face-to-face campaigns, like tin-rattling events or public fundraising drives.
So how can you help?
People are traditionally very generous around Christmas-time, but for some organisations, it's not always about cash; there are ways to contribute that don't involve donating money.
For example, the needs of disadvantaged children are foremost for organisations such as The Smith Family. This organisation focuses on enabling children to build better futures for themselves; aiming to break the poverty-cycle through education.
During times of crisis, not everyone has a shoulder to lean on, yet a caring ear is close by thanks to organisations like Lifeline. Lifeline provides emotional support 24/7, existing, "…so that no person in Australia has to face their darkest moments alone."
Robertson Scannell is a major sponsor of Lifeline Darling Downs' Loads of Love Appeal, which provides non-perishable items to families in need each Christmas.
Lifeline also has a volunteer program where you can be trained to support people in need via phone or web chat. Alternatively, Lifeline can assist you to set up your own personalised fundraising page so instead of receiving gifts for your wedding, anniversary, birthday (whatever occasion you choose), friends and family can donate to Lifeline instead.
For further details, go to www.lifeline.org.au.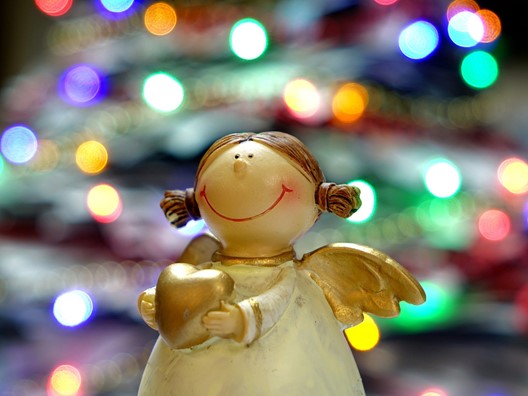 During the holiday season, with all the associated excitement and frenetic activity, it's easy to forget the voiceless, those unable to speak for, and support, themselves.
This time of year wildlife charities struggle through not only lack of funding, but an inundation of animals injured or left homeless after bushfires, habitat loss or road accidents.
While cash donations are needed to buy food and medicine, if you're unable to help financially, donations of bedding, old towels, blankets and food are equally important. You can also organise your own fundraising event.
Alternatively, if you're a knitter you can make possum-pouches, or those handy on the tools, can assist wildlife carers in building pens, fences and enclosures for animals.
Each state has administrative wildlife centres that distribute aid and workers where they're most needed, e.g. in Victoria contact Wildlife Victoria www.wildlifevictoria.org.au . In NSW contact WIRES www.wires.org.au .
As we face the end of the year our focus is naturally on summer holidays and festive celebrations, but remember that if you or your family are experiencing difficulty, these charities exist for you too.
So now we turn to a new year. We draw a line beneath the last one and look forward to twelve months of renewal and possibility.