Whether you're a start-up, an experienced business owner, manager or team leader, our workshops will assist you to reach your business goals.
All of our workshops are tailor-made to suit your needs and can be conducted in the Robertson Scannell boardroom or workshop room (up to 20 participants) on Level 1, 172 Hume Street, Toowoomba.
Our workshops are available in full day (six-hour) or half day (three-hour) sessions.
Current workshop offerings
Lead & Empower
Change Success
Building your Dream Team
Profit Improvement
Problem Solving
Vision Setting
Growth Strategy
Strategic Planning
Customer Service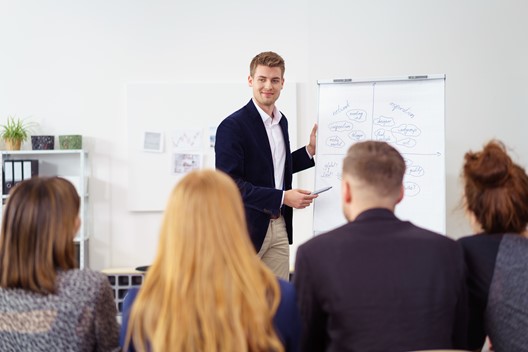 Take our free business health check
Do you need clarification on which strategies will accelerate the growth and profit of your business?
Our free, five-minute questionnaire will help you identify:
Your top three areas of high performance (what's working)
Your top three areas for improvement (what's not working)

An overall graph showing how you performed across the top 10 key success factors: marketing, sales, people, implementation, strategy, profit, leadership, innovation, technology, and systems.

Once you've completed the questionnaire, a report will be generated automatically. Based on the findings, a member of the our team can meet with you to discuss your areas of strengths and weakness, and assist you with reaching your business goals.