John's Beef Roast Recipe (Rolled Rib Roast)
Back to All
Keen to make a roast during social isolation? Why not try John's secret recipe!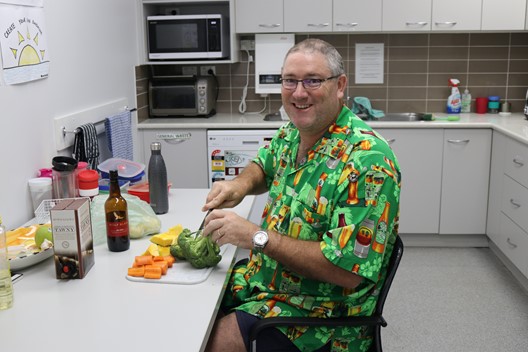 The beginning
Around 5 ½ hours before you want to eat give or take a couple of hours) 
Place roast on tray.
Generously apply some Port (interchangeable with other liquids), salt and pepper.
Add two onions cut in half.
Add four wedges of garlic (crushed).
Add some oil (cooking preferably).
Cook in an enclosed tray for first 4 ½ hours at 115 degrees (fan forced).
Enjoy the aroma and steadily swig on remaining Port (depending on application to meat, may need two bottles of port….or more for this part of process)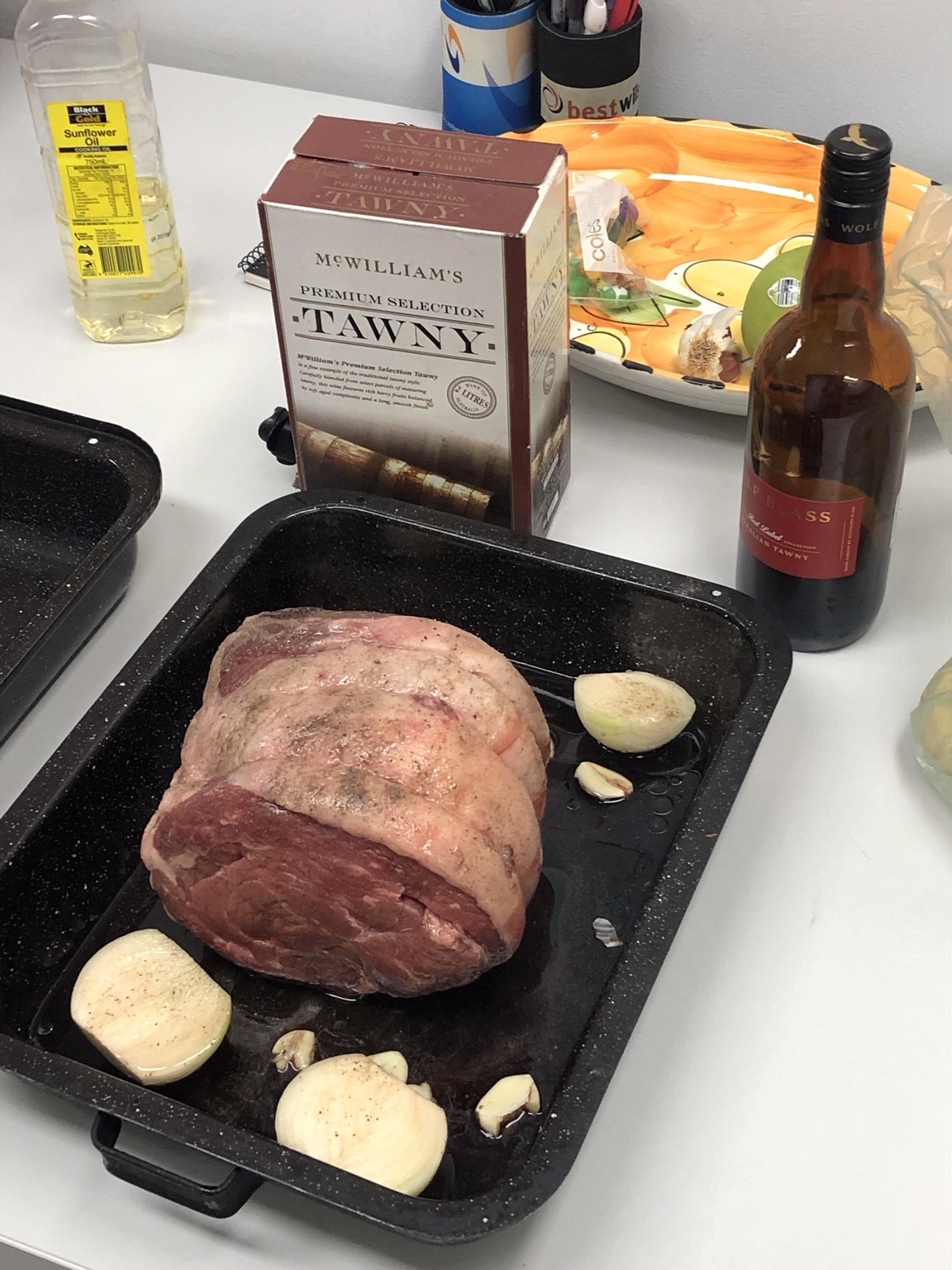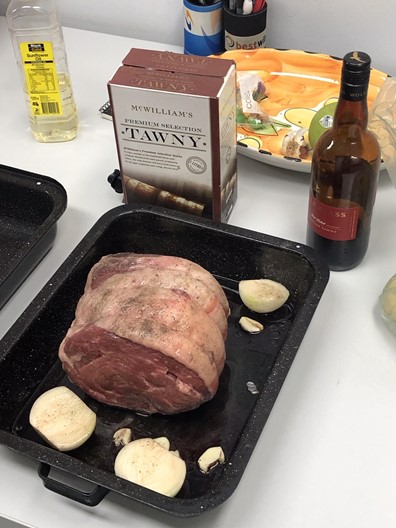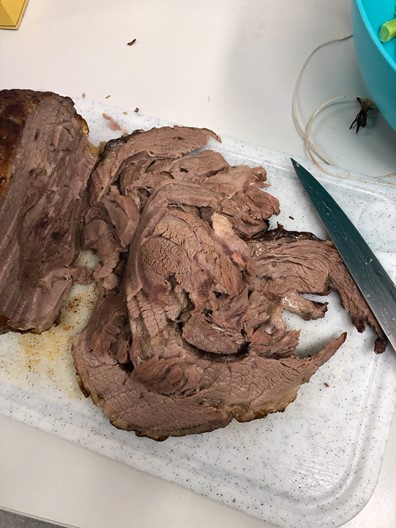 The middle bit
After 4 ½ hours.
Take the lid off the cooking tray.
Ramp oven up to 180 or so depending on how things are feeling after said Port swigging.
Add some potatoes chopped to your desired size (careful with knife).
After 20 minutes or so add Pumpkin (leave skin on but get rid of seeds if that is an issue).
After another 10 minutes add some carrots.
Cook whatever vegetables you need outside of this………not a necessary step and above are optional really.
I would always encourage some creativity through this process.
The good bit at the end
About 5 ½ hours after starting process.
Get someone else to cut things up, make gravy and serve out as you really shouldn't be touching anything hot or sharp.
Gravy is not necessary other than to cover up any imperfections.
Sit down and dig in……you may need something to wash it down!!
The timing does depend a little on the size of the Roast obviously.  The above is based on around a 2 ½ kg piece of meat.
The taste will depend on a number of other external factors and is really out of your control so don't sweat it.
From personal experience, I once cooked a great roast (best ever probably) out camping in the camp oven and chewed on charcoal during the 'good bit at the end' and it still tasted great so you can't really stuff it up if you follow the instructions (especially at the beginning).
Couple of things to avoid:
Panicking, Rushing, etc
Using those thermometer thingy's – cooking is about creativity, feel, the vibe and most importantly passion.
Worrying about the outcome.
Following the above recipe.
Enjoy!
Yours in cooking,
John Littleproud (aka Matt Preston – far better at eating than cooking)