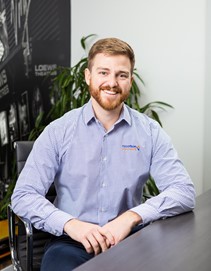 Toowoomba firm Robertson Scannell has appointed a new Director and Associate to its leadership team. 
Financial Planner Jacob Moss and Business Advisor Jade Maunder will join the existing five directors in overseeing more than 40 employees at the locally-owned business.
Mr Moss has been at RS for almost eight years, and the 30-year-old's outstanding results earned him the title of 2018 Young Adviser of the Year by Count Financial, one of Australia's largest networks of accounting-based advisory firms.
Like other advisers, Jacob started out as an administrator before moving into para-planning, and eventually transitioning into an advice role.
"The culture is what makes RS a great place to work," he said. "A lot of businesses have documented cultures and values, but RS always has them front-of-mind and incorporates them into everything that we do." 
Mr Moss said he was excited about being more involved in the future direction of the firm.
"The current directors have made it a great place to work and have been able to remove obstacles and hurdles to enable me to achieve my best, and I hope to be able to do the same for others."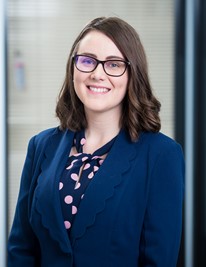 Jade Maunder, a CPA Senior Business Advisor, has been with RS for 11 years and is passionate about working with the local community to provide personal and professional development opportunities.
In her new associate role, Ms Maunder is looking forward to working with the directors to invest in the new generation of leaders, both internally and within the Toowoomba community.
"Everyone at RS strives to be the best possible version of themselves – both personally and professionally," she said. "We have a variety of clients and staff, which means we are constantly being challenged and learning from the years of knowledge from our directors."
RS Director Dan Gabbett said the new appointments heralded an exciting new era at the firm.
"Jacob has always provided exceptional client service and, after being an associate for several years, is now taking a more active role in the direction of the business," Mr Gabbett said.
"Jade is highly respected by both clients and staff and is committed to achieving the best results for clients.
"We're looking forward to working with them both to ensure Robertson Scannell continues to be a leading financial firm in this region for many years to come."